What: 
VIPP SHELTER
Where: 
It's a product and can be placed anywhere.
When:
Finished
2015
.
By
: Arcgency, VIPP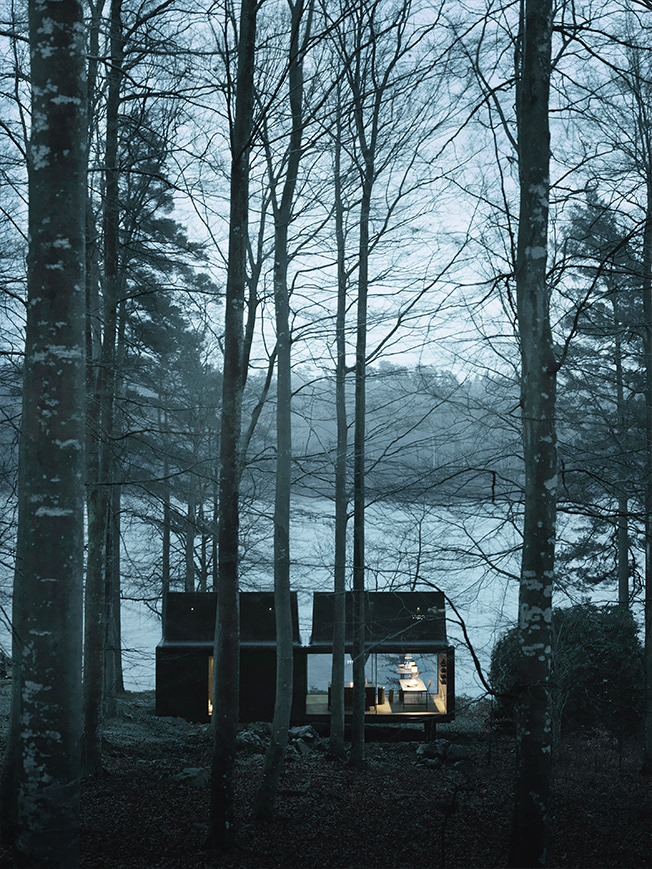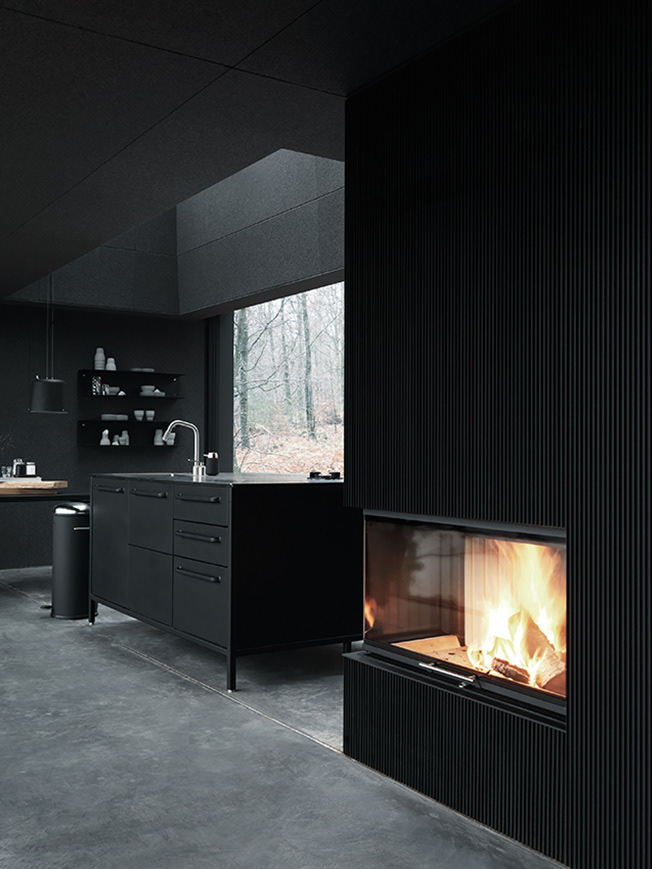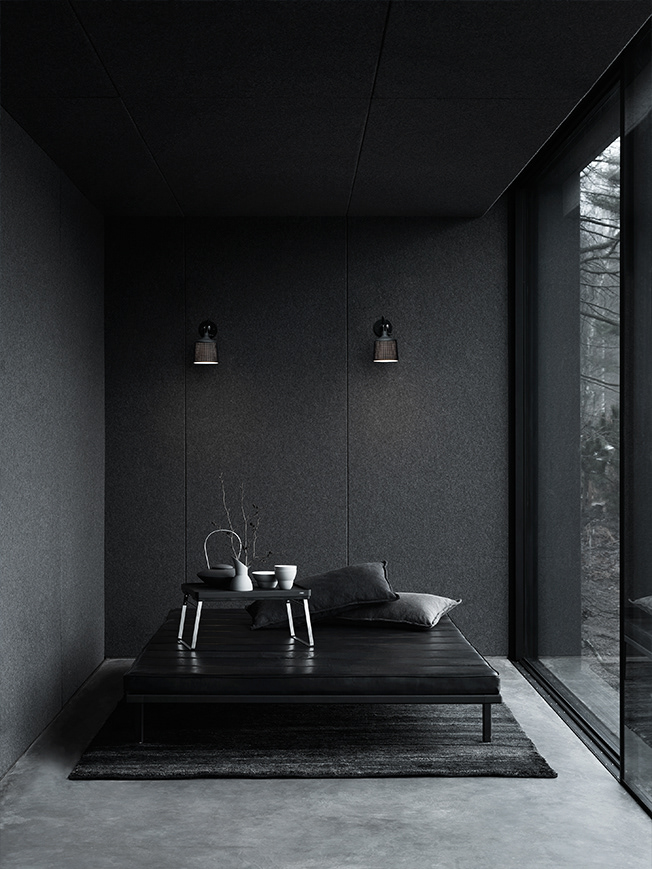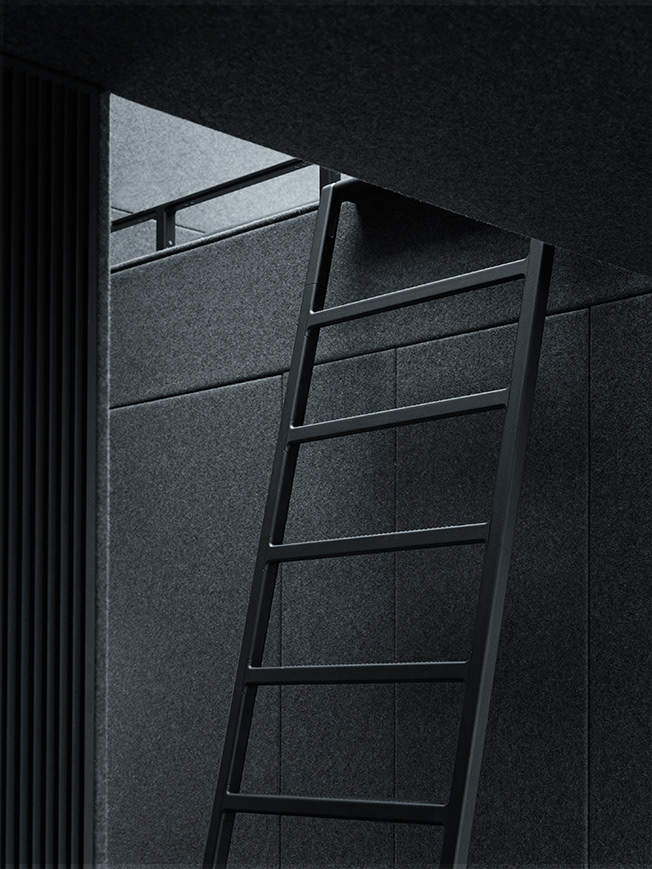 SHELTER FACTS
The simple steel grid structurally supports the two level space, where only the bathroom and bed loft is shielded from the main living space comprising a kitchen and relaxing area.
4 sleeping guests can stay in the shelter at the same time: 1 main bed for 2 persons in the bed loft, and 2 additional persons on the day bed on the lower level.

LIVING IN A PRODUCT
Vipp has made a plug and play getaway that allows you to escape urban chaos in a 55m2 all-inclusive nature retreat. 
75 years of experience with steel processing is used to craft this prefabricated object designed down to last detail. The only choice left to the customer is where to place it. The simple steel grid structurally supports the two level space, where only the bathroom and bed loft is shielded from the main living space. Within the transparent shell, nature is omnipresent yet with a physical blindage that provides shelter from weather conditions.
The recurring element of steel and the interior fitted with Vipp products ranging from hooks to lamps to kitchen convince you that you have entered a Vipp product. Like all products in the interior this construction is a tool made to accomplish something – in this case to facilitate an escape to nature. It is neither a house nor a mobile home. Rather it is spacious, functional, and livable industrial object.

– we call it The Vipp Shelter.


Delivery time: 6 months. 
Installation time: 3-5 days.


ALL INCLUSIVE
The hooks, the ladder, kitchen, the daybed, the lamps, the shelves, the towels, the toilet brush…and the list continues.
Everything you see is Vipp. And it is all inclusive. The Vipp shelter is delivered fully equipped for a total design experience and an easy escape. There is no evident link between a pedal bin, a kitchen and a shelter but enter the shelter and the philosophy of one long lasting, functional tool per category is embodied in every item you see.

NATURE IS OMNIPRESENT
A shelter in its original sense has connotations of basic living serving a merely functional purpose and attending to our primal need of having a roof over our head.
The starting point of the Vipp shelter is going back to basics; back to nature in a dense, compact space wrapped in the Vipp DNA. The landscape is purposely framed, turning it into the predominant element of the interior space. Each piece of interior and its dominant dark tones are carefully selected in order to keep focus on nature. The sliding window frames accentuate the sensation of living in nature by blurring the distinction of indoor outdoor space.

WEIGHT
25 tons / 50,000 pounds

DIMENSIONS IN M (H/L/D): 
3 (5m with upper level) /11.5 / 5.2

DIMENSIONS IN FEET (H/L/D):
9.8 (16.4) / 37.7 / 17

LIVING SPACE: 55m2 / 592 ft2.  
- Family/living room 40 m2 / 430ft2
- Hall 3m2 / 32ft2 
- Bathroom 6m2 / 64.5ft2
- Bed loft 6m2 / 64.5ft2
BASEMENT:
12-point foundation
HEATING:
Fireplace (Spartherm, Various 2L-100h-4S), corner glass. 
Electric heating integrated into magnesite floor.
VENTILATION
: 
Mechanical ventilation
DRAINAGE: 
Case by case
ELECTRIC: 
Schneider sockets, 1 socket / per 3 m2 /32 ft2

WATER: 
120 liter / 40 gallon hot water tank.
INSULATION: 
250mm / 9.8 inch glass wool acc. building usually meant for vacation homes. 
Protan folio mounted underneath the metal facade / roof.