A living lab in which creative solutions to future health challenges are designed, developed and tested - designed as a modular flat pack system.
What:
Flexible living lab and incubator.
Where:
Nordsjællands Hospital, Hillerød.
When:
2018.
By:
Arcgency
Client:
Nordic Health Lab.
Photo:
Arcgency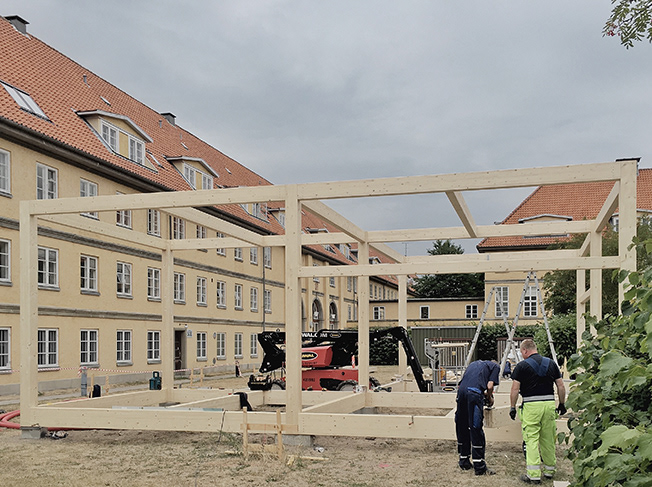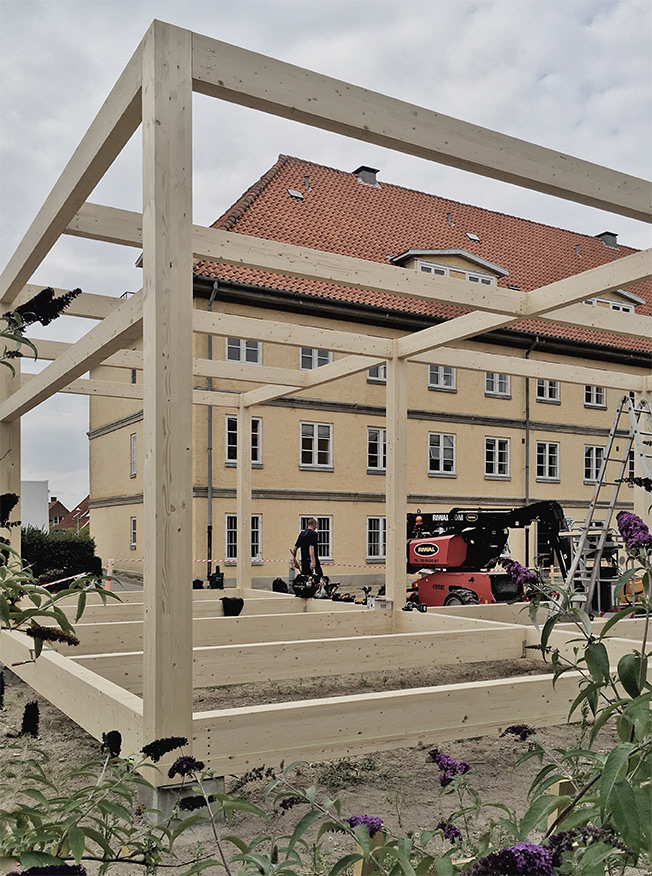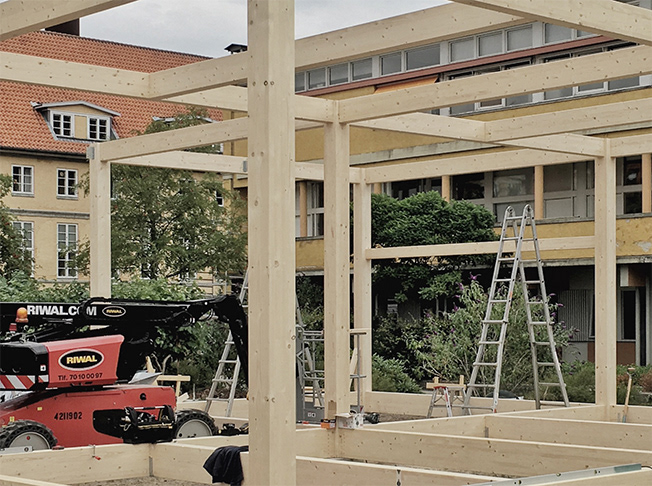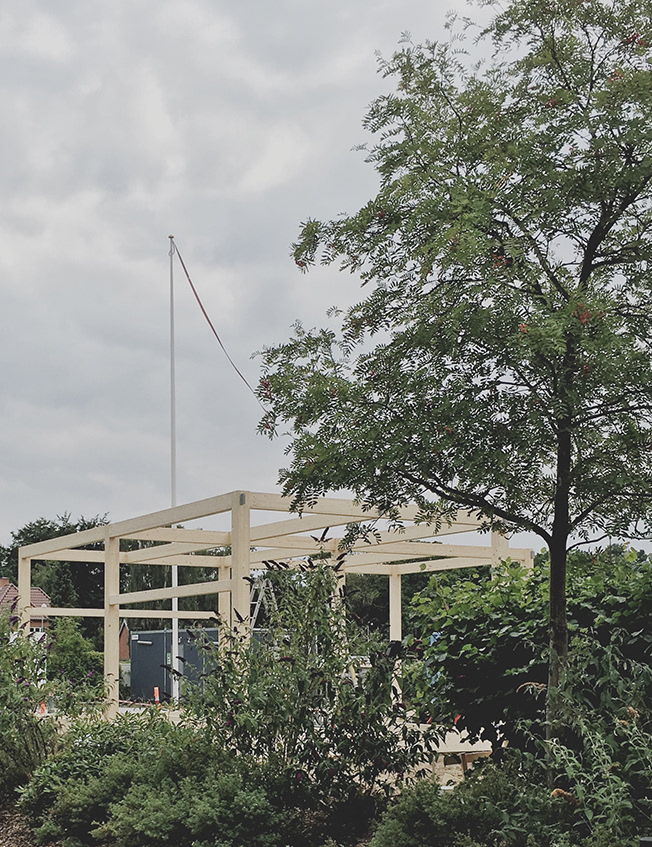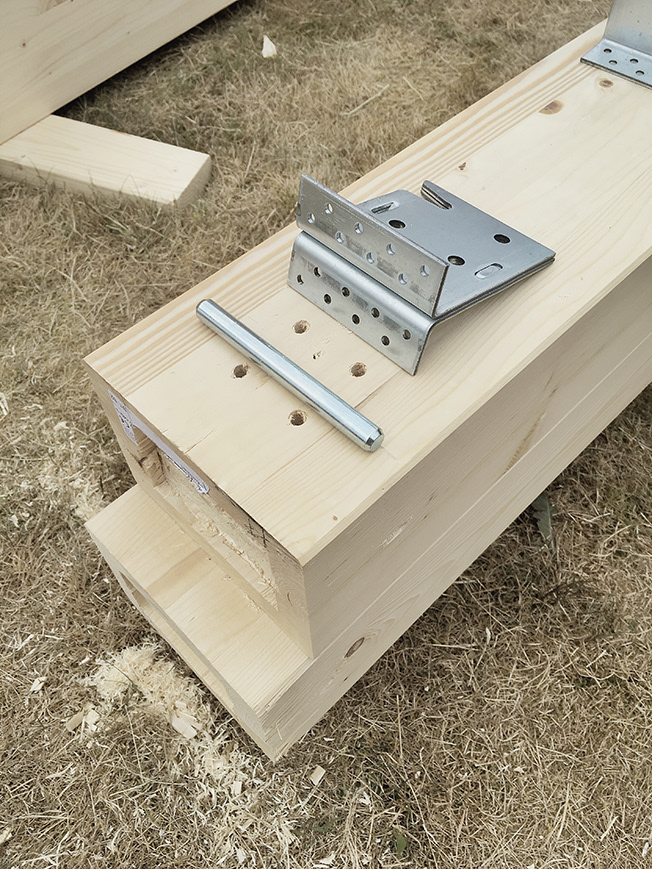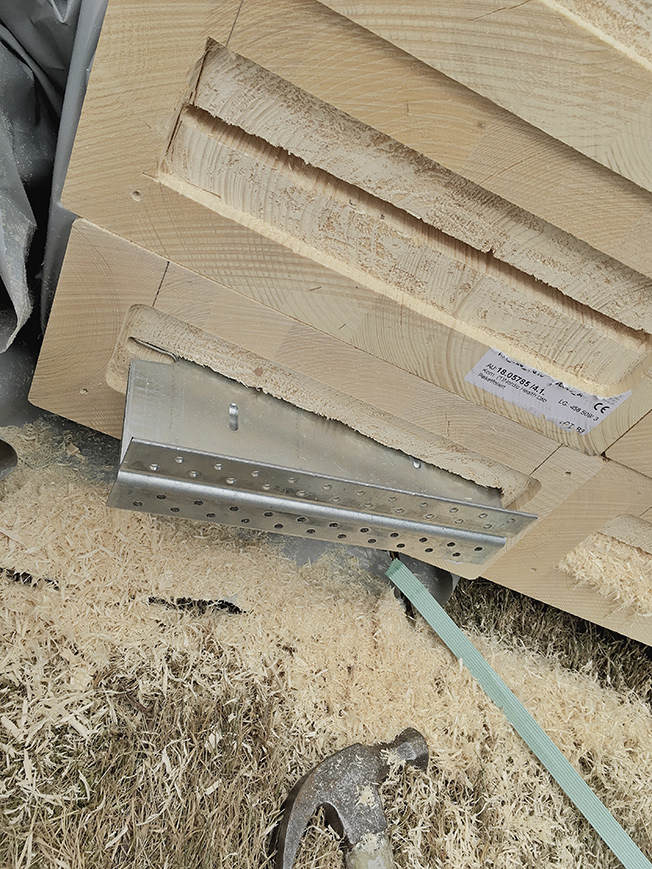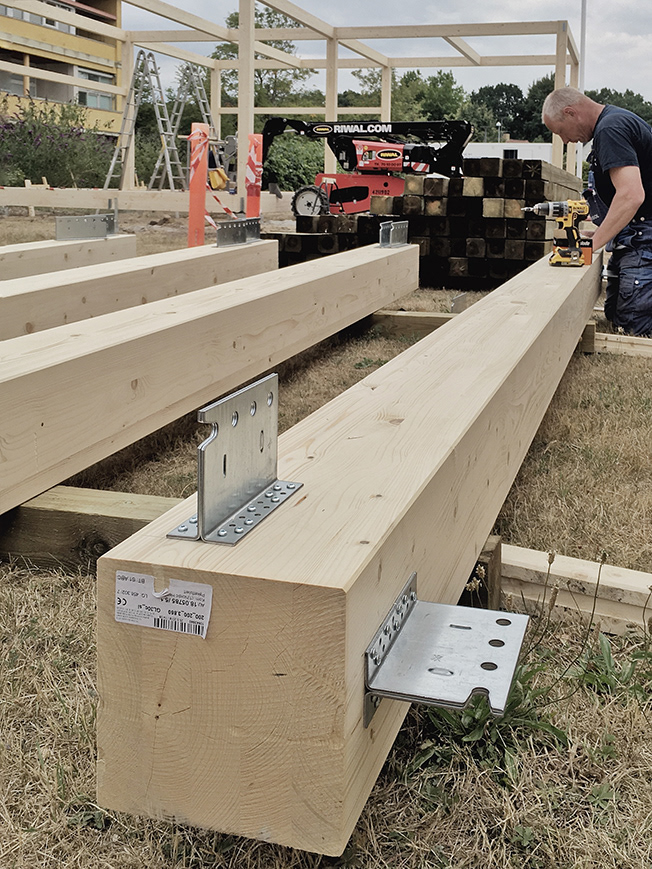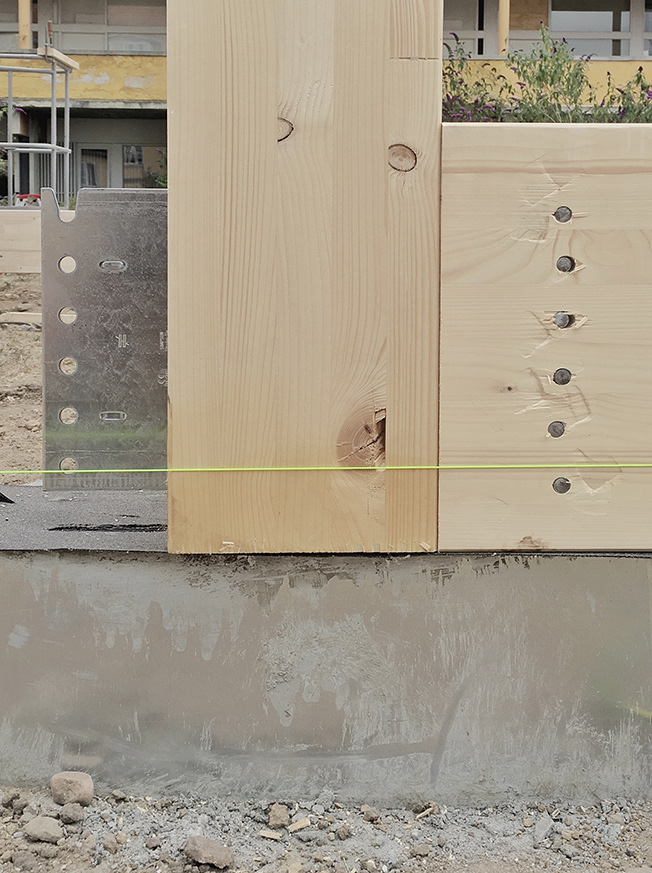 Arcgency has been involved in a significant number of projects creating temporary architecture without compromising spatial qualities. Working with a modular approach and design for disassembly it becomes possible for buildings to me moved or to let the ressources re-enter into a circular economy. Most recent projects are CPH Village - Student housing and STACK I and II container offices for start-ups and creative companies.
Many of the previous projects has revolved around the container as the main prefabricated module, but for NHL a new approach been developed. It is focused on nordic values and made to support flexible growth making the building easy to reconfigure and to expand.  
Arcgency explains: "Containers equals movability, but you also have to work within a rather rigid frame. Nordic Health Lab welcomes an opportunity to develop a flat pack building system resembling that of IKEA. It is prefabricated and is easy to transport, yet allows us to create larger and more flexible spaces with plenty of air and daylight".
Nordic Health Lab is a living lab in which creative solutions to future health issues are designed, developed and tested. It aims to create a common ground for public healthcare, private companies and creatives to meet and innovate. Placing the labs in close proximity to existing hospitals creates easy access to knowledge and experience and fosters direct communication with medical professionals.
In principle the building comprises one large airy space with a ceiling height of 3.5 meters. It has openings on all sides, creating a daylight change throughout the day. You sense the nordic feel and traditions in the visible wooden construction and the whitewashed birch flooring. The building is build on a basic grid structure making it possible to easily erect partition walls and configure the interior for creative collaborations and workshops but also support focused work in smaller groups.
FLAT PACK DESIGN
Nordic Health Lab is based on Arcgency's flat pack design. It is a kit of prefabricated parts that are easily joined on-site. The building can be expanded and transformed or even moved if necessary. The principles of Design for Disassembly ensures flexibility and recyclability.
The building is comprised of two main elements:
Timber construction
The construction is based on half-timbering a traditional building technique from northern europe in which the wood and joints are visible. This technique makes the building easier to assemble and take apart. The wood has been wrought by CNC robots, which ensures a perfect fit. The construction is build on a screw-foundation, a method that needs limited  soil handling and makes a minimum site impact.
Sandwich panels
The facade, slabs and roof is made of self-supporting sandwich elements with a high insulating capacity. They are produced in a factory and delivered as a kit-of-parts, ready to be clicked together and mounted with visible bolts on-site. Each panel works as both exterior facade,  interior facade and insulation. It is a complete solution that secures a well insulated building with a low energy use for heating. Energy efficient windows are also delivered as prefabricated modules ready to be installed in the facade.
The demand for healthcare is growing and the development creates an extraordinary need for new technological healthcare solutions that address both preventive- and active treatment. Businesses and entrepreneurs that can deliver such solutions possess an enormous potential.
We have the right conditions in Denmark to establish a world leading living lab for innovative healthcare solutions. If an engaging innovation platform, that bridges users, buyers and developers is created, it is possible to accelerate the development of groundbreaking health technologies in a scale and pace not seen before.
This is why Nordic Health Lab is thought as a scalable solution, that can be placed in close proximity to existing hospitals and be part of a collaborative global network.