What:
Restaurant and cultural space.Competition, 1st prize.
Where:
Oslo, Norway.
When:
2009. Finished 2011.
By:
MAPT (nå: Arcgency og Lendager Group) og Alliance architecture studio.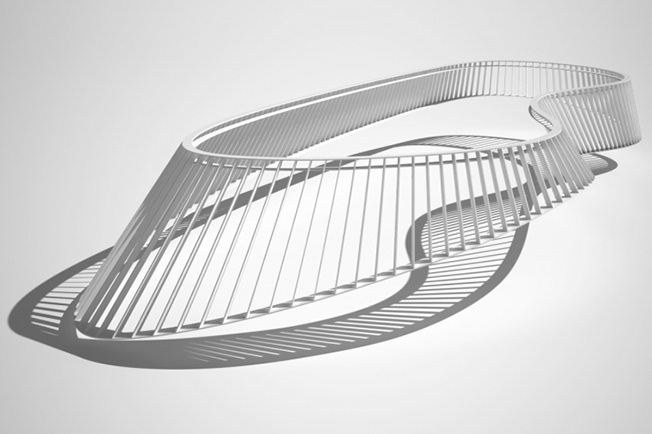 Ground floor and 1st. floor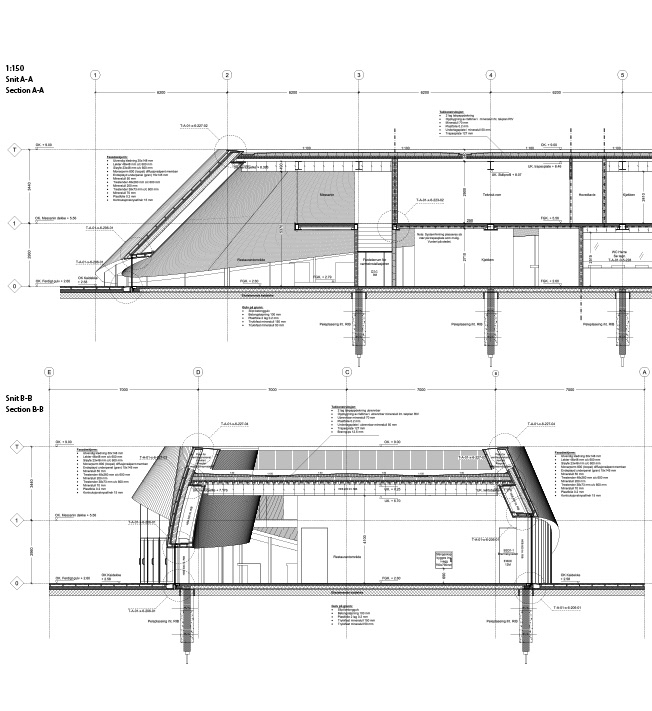 Sections w. construction details. 
It is a Restaurant and Café for Oslo, but 'The Wave' also has the capability to host concerts and conferences and the open floor plan can be subdivided according to temporary needs. The flexibility of the space allows for an all year program mixture. 

So what was our thoughts for the project? 

We were looking for a multifunctional building - a meeting place within the urban fabric. The vast range of programmatic needs asked for a high degree of flexibility. We accommodated the spatial program into a simple shape with a clearidentity and let it become a natural element of the local neighbourhood. 
Furthermore, we used this small- scale building toincorporate a holistic sustainable approach. We aimed at combining energy consciousness with a modern language that pays tribute to the maritime environment of the site and the long Norwegian wood building tradition.

'The Wave' is currently under construction.